Seeing the Stovner Tower might make you wonder. Is it a roller coaster? Can the pipes remind you of something from Willy Wonka's chocolate factory? The structure is called a tower, and it has a tower's features, but without the name, the imagination can determine. People smile when they walk up in the tower.

The architects behind the Stovner Tower say it is inspired by the bird's flight into the air. The landings are inspired by bird's nests. As a visitor you may have a walk among the tree tops and feel joined by the birds.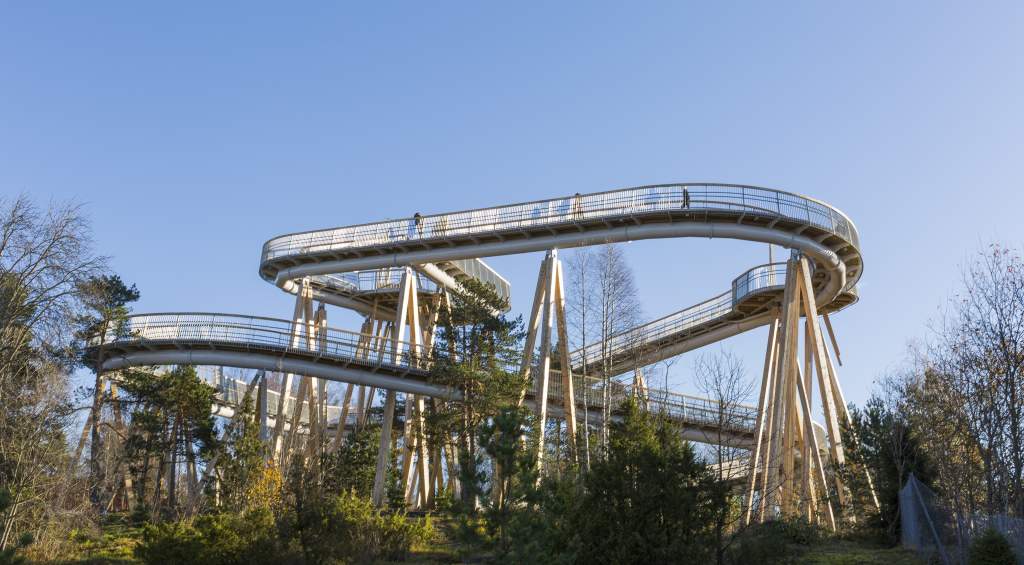 Stovnertårnet, district of Stovner
Perhaps the Stovner Tower is a stylized Pinchcliffe, a fascinating road spiral. It could have been built according to Theodore Rimspoke's drawings. Sonny Duckworth would surely exclaim one of his power phrases when he saw it.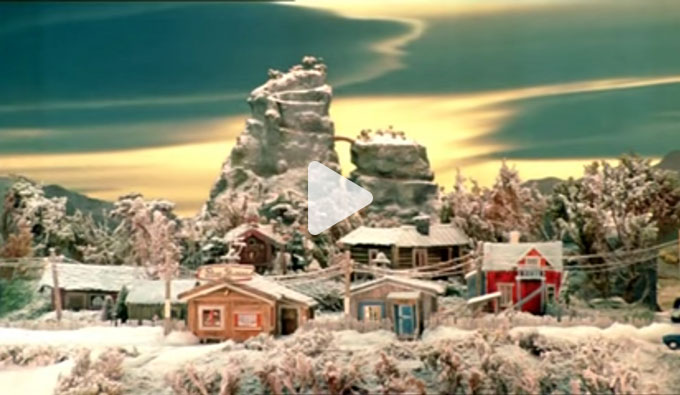 The Pinchcliffe Grand Prix, the most popular Norwegian film ever, Youtube. Translated to 70 languages (Wikipedia).
Not highest, but longest
The tower is special for being universally designed. One can easily get to the top with a wheelchair, a walker or a stroller. The road to the top is 265 meters, Norway's longest tower, but not the highest. The top is 15 meters above ground.
The road is the goal
A disproportionate 265 meters walk to reach 15 meters higher will not be a patience test. The road is an end in itself. Hiking is nothing new where the tower stands on the forest edge, as a portal for a nice hiking terrain. The St. Olav's Path, the pilgrim path to Trondheim (Nidaros), goes right beneath the tower. This route has been the same for thousands of years, thus long before the pilgrims came. Many pilgrims still walk the path every year.
A retreat
Up in the tower you can retreat, but at the same time observe all that is happening. There are many impressions, but you still experience calm. You may see the sunset over the city and the hills, with factory pipes, roadways, a stable, the Romsås apartment blocks – and the fjord, the forest and the birds.
For all
A view tower, an attraction, an adventurous building, a hiking trail, a meeting point, a monument, a romantic arena, a popular Instagram motif and a haven for thought. the Stovner Tower is all of this and more. It is what you want it to be. The most important thing is not what it is, but what it can be used for. And not least that everyone can use it.

Welcome to Norway's longest tower!